Cats of Brunswick I have touched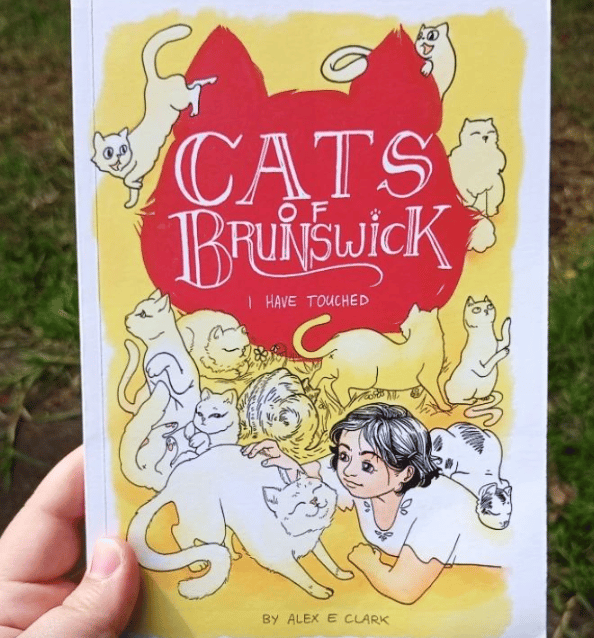 Cats of Brunswick has been my most popular zine at zinefairs for the last decade. I hear about people reading it in sharehouse toilets, asking if their cat is in it, telling me they've also met Almond... It spans pretty much the entirety of my comic-making practice, from my first wiggly brush pen linework, to a nostalgic return to felt tip, and then a bold ink paintbrush for part three. Part four (exclusive to this collection) is my most recent work and has been gussied up by Ben Hutchings to make it Very Nice.
It's 76 pages long, including the first three issues of Cats of Brunswick plus exclusive new fourth instalment content. Published by Squishface Studio.